A strong network at our side
"Building sustainably for our children and grandchildren".
Our concept was awarded the "Quantum Leap Award 2016" by Postbank and Handelsblatt and by Anthropia Duisburg with
awarded a scholarship.
Startups need support, so do we !
The most important support is for already established companies to share their experience, networks and knowledge with startups.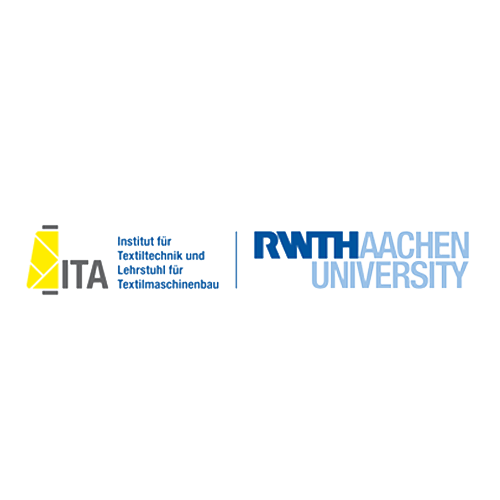 The following partners have helped us to move faster, develop a better product and avoid unnecessary mistakes. We still work with all of them today.
Thank you very much for this!
DBP SIDING is made from 100% residual waste. The upcycled biobased composite Compodeen consists of 70% wood fibers and 30% polypropylene (PP), with the wood fibers coming from unpainted waste wood, old pallets and PEFC-certified residual streams, among other sources. Post-consumer waste PP is selected from household plastic waste. Because Compodeen can be reused multiple times and stores CO₂ for at least 100 years, it is a permanent CO₂ store. In addition, DBP SIDING is supplied made to measure to avoid construction waste.
Pile Fabrics Ltd.
Pile Fabrics GmbH is one of the leading manufacturers of three-dimensional textiles. They supply customers in Asia, Europe and North America and now employ around 65 people, relying on full-stage production from thread to finished fabric. Production takes place from a single source at the company headquarters in Nettetal.
Anthropia Duisburg - The Impact Factory
The Impact Factory supports particularly promising start-ups that want to solve social, economic and ecological problems using entrepreneurial means. Those who want to start a business based on social business models will find consulting and qualification offers such as workshops and coaching, shared services, networking and events. The Impact Factory is a joint initiative of the founding partners Beisheim Foundation, Franz Haniel & Cie. GmbH, KfW Stiftung and Anthropia gGmbH with the support of the program partners Der Paritätische NRW and Wilo-Foundation.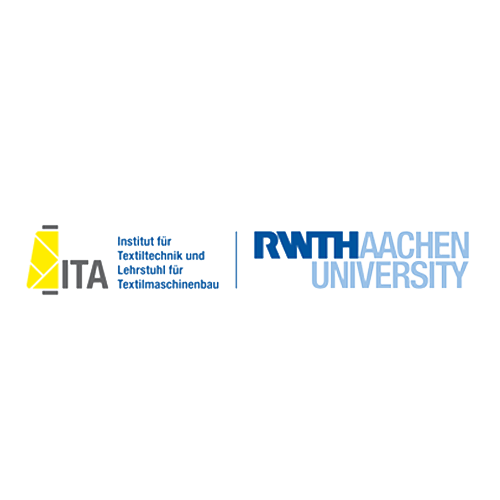 Institute for Textile Technology (RWTH Aachen University)
The ITA is one of the largest institutes at RWTH Aachen University. In addition to the four research areas of man-made fiber technology, textile mechanical engineering, fiber composites and biohybrids, and medical textiles, other focal points include academic teaching and the scientific training and development of managers during and after their doctorate.
ITA Ltd.
ITA Technologietransfer GmbH in Aachen is the technology transfer partner of the ITA Group. They see themselves as service providers to industry in the research and development areas with the aforementioned research foci of the institute. ITA GmbH offers industry comprehensive problem solutions along the textile chain, accompanies the innovation process from idea generation to market launch and supports the innovation process in neighboring industries.
Institute for Steel Construction (RWTH Aachen University)
The continuous continuation of the professorship for steel construction shows the importance of the department at RWT Aachen. In addition to the classic research areas of steel, wood, composite and lightweight construction, research is also active in the fields of materials technology, structural glass engineering, building physics and facade technology. The institute has its own test hall for experimental studies. In addition to the wind tunnel, the institute has other extensive testing facilities at its disposal.
Institute for Plastics Processing (RWTH Aachen University)
The Institute for Plastics Processing (IKV) in Industry and Trade at RWTH Aachen University is Europe's leading research and training institute in the field of plastics technology. The link between science and industry forms the central research core at the institute. Practice-oriented research consistently builds on basic scientific research and enables the use of research results in industrial practice.
Lohmann GmbH & Co KG
From adhesive production to process integration - "The Bonding Engineers". Starting with the global specification work, followed by the individual product development, up to the innovative adhesive construction. In doing so, the adhesive engineers of the Lohmann Tape Group cover the entire value chain and enable customer-oriented solutions.
Fluidsystems GmbH & Co.KG
Fluidsytems is a specialist supplier in the field of surface technology. Its core competencies lie in the development and realization of individual high-end production systems. In addition, you distribute a wide range of high-quality products from well-known manufacturers for the surface technology sector.
Korr joinery
For three generations, the Korr joinery in Aachen-Brand has stood for a passionate connection between traditional craftsmanship and aesthetic design. For so long, creativity, care and attention to detail have defined our daily routine.
Wood construction Tschamler & Brenner
Freddy and Frank have supported us "wood construction newcomers" in the common hall from the first day with advice, action, machines and contacts. Almost everything we know about the practical sides of wood construction, they taught us. If we are really stuck, at least we know where to ask for advice...
Zschimmer Schwarz Lefatex Chemie GmbH
Lefatex-Chemie - a company of the Zschimmer & Schwarz Group. We pursue the goal of fulfilling the tasks assigned to us with innovative products (dispersions, emulsions, compounds, contract manufacturing) and application technology consulting. Cooperation with customers and partners based on trust is particularly important to us. Let us know your wishes and questions, we will be happy to advise you in detail.
Protektorwerk Florenz Maisch GmbH & Co.KG
Protektor has been providing the trades of the construction industry with practical, innovative and excellent products "Made in Germany" for three generations.
Hermann Meyer building protection
hm Bautenschutz GmbH offers you reliability - with innovative ideas and customer-oriented service. Together with our subsidiaries Lurax Bauchemie and Sötebier, we offer you 3 important product building blocks for best results: Roof coatings Formwork stripping agents and structural waterproofing Special paints and varnishes